Decor-Bark
Decor-Bark is a high quality decorative substrate which can be used for outdoor landscaping or indoor planters. Both the colour and the long lasting properties of Barkdeco make it an attractive, versatile and economical ground covering.

Flexible
Decor-Bark is an excellent decorative material for a variety of applications including top of pot plants, gardens, curb sides and playgrounds. Because Decor-Bark forms a cushion-like layer it is an ideal natural groundcover around swings and children's playground equipment.

Decor-Bark is produced from Pinus Pinaster bark; it is hard in structure and will not break down quickly. The nuggets are light making Decor-Bark easy to handle. The natural red-brown colour of Decor-Bark finished off any landscaped area or pot with intensity.

Because Decor-Bark nuggets are very resistant to breakdown so there is little effect to the plants by the covering. Some types of wood chips can cause nitrogen draw down affecting the growth of the plants and its surroundings.

Natural Advantage
Decor-Bark offers numerous advantages:

- Helps to retain moisture in the soil
- Suppresses weed growth
- Hard structure that will not break down quickly
- Decor-Bark nuggets are light and easy to handle
- Beautifies any landscaped area or pot plant with rich natural warm-brown tones

Natural Sustainable Choice
Decor-Bark is made from high quality, 100% organic Pinus Pinaster Bark, sourced from renewable, sustainable man-made forests, ensuring availability into the future.
---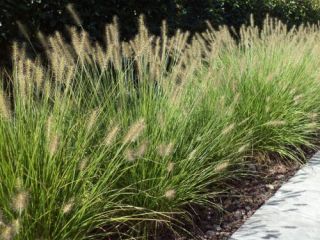 Decor-Bark als bodembedekker